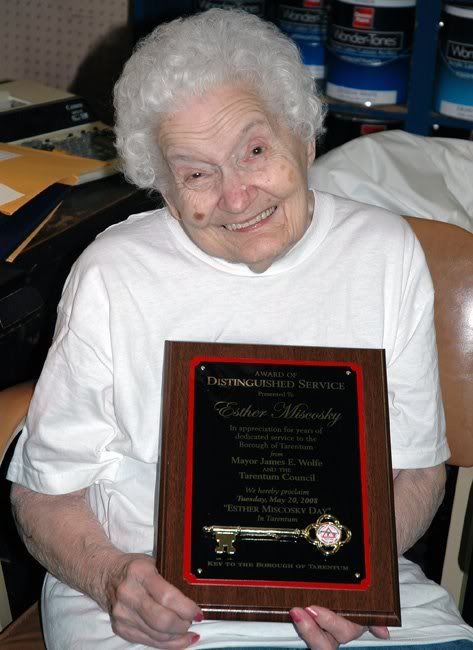 This is Esther. Though we share no blood, she is family. I have known her all my life. She died yesterday. Her death was expected, yet it is still difficult to accept.
You see, having no family of her own, Esther lived with my parents. Our family cared for her, and our lives are better for knowing her. She was the kindest, most generous woman I have ever had the honor of knowing. She reminded me so very much of my other grandma. I think that's part of the reason why her death is so hard for me. Losing her is like losing my grandma all over again.
Holidays and birthday celebrations won't be the same without Esther. Even so, I know that at some point, our lives will go on. We will miss her, but someday, it will get easier. Right now, it just hurts.
I loved her very much.